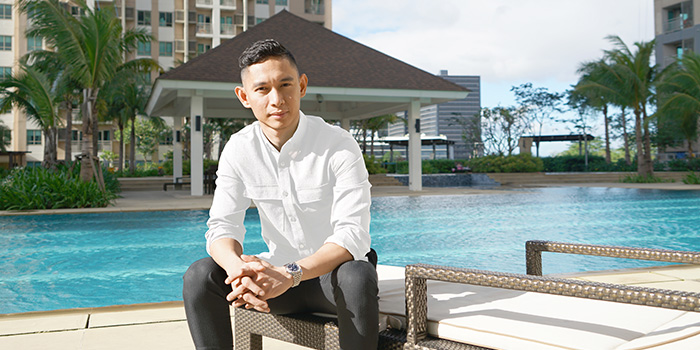 "Why wait to inherit the throne, when you can build your own?"
Certainly bold words from Josser Quilendrino, Chief Creative Officer and Managing Partner of Amplify, a marketing and advertising agency responsible for some of the most memorable marketing activations of the past few years. But then again, this guy has earned the right to say them.
Long before he founded Amplify, Quilendrino was a young boy from the quaint town of Gasan, in Marinduque. Though the beach was his playground, he also had a penchant for telling stories. It was in the stories he would tell that he would truly be at play, a passion that led him to pursue a career in advertising.
The industry, he believed, would allow him to tell the stories that mattered most: those of the customer.
Quilendrino has learned a few lessons that, according to him, have proven to be instrumental to his success:
Patience isn't always a virtue
Quilendrino shares, "Most people wait for things to happen—to be promoted, to have a piece of the pie, to be offered a partnership, etc. When it became evident that it would not happen to me soon enough at my previous agency, I asserted myself."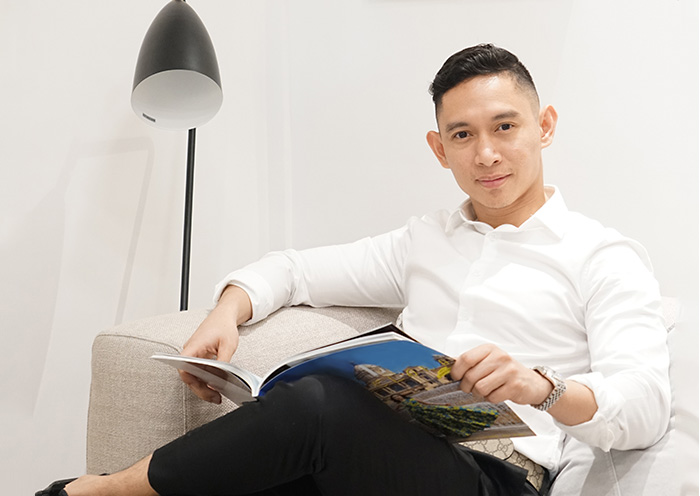 Your industry doesn't have all the answers yet
"It is not until recently that people are recognizing the value of experiences. As an organization, we're way ahead of thinking of experiences as both design and discipline. Most agencies would organize around various available medium; we organize around experiences and how we can make them seamless and cohesive across all important moments of the customer," he says earnestly.
Persistence always pays off
Quilendrino recounts birthing pains he experienced during the early stages of putting up his business.
"On top of needing capital to start, we were slapped with a non-compete by a former employer when we started. But that didn't deter us. Pooling in whatever resources we have, touting our talents to several people, we finally got an investor who believed in what we can do."
Success is a combination of talent, timing, and connections
"Talent and passion, I feel, are the greatest determinants of success. They are your ammunition. Timing makes talent and passion relevant. The market has to be ready for whatever talent and passion you are offering. One's offerings will only resonate when they are served during moments of need. Building a name and a reputation for delivering outstanding talent and passion will be nothing if you don't appreciate the people who recognize these talents. People who believe in what you can do will open doors for you."
A career in creating experiences has helped Quilendrino start a company that gives him a genuine sense of fulfillment while affording the sort of lifestyle he's always wanted. And while many entrepreneurs like him purchase real estate properties as investments, he believes that his lifestyle—much like his business—puts an emphasis on experience.
"Having heard stories from other residents, I've always wanted to live in a Rockwell property, but never in Makati, so The Grove by Rockwell had to be my first Rockwell residence. I love the property so much, I already have two units!" he shares, laughing.
"It's a great community for those who obsess over details like myself. I like how it's like an enclave, secluded but still pretty accessible. The amenities, like the pool and gym, are even better than most five-star hotels."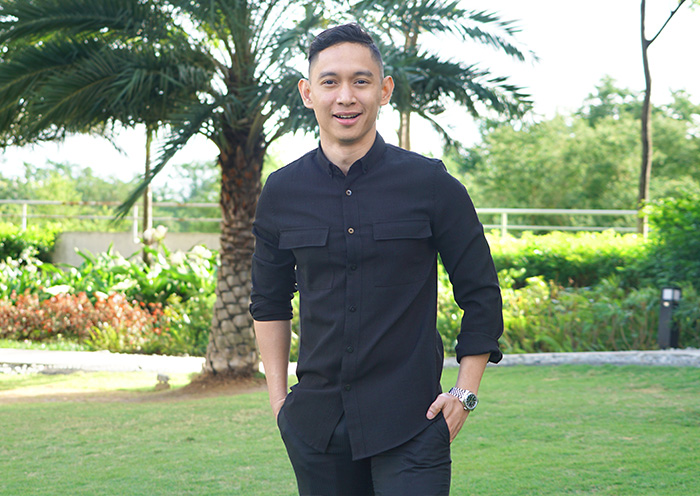 Fortune, they say, favors the bold. For people like Josser Quilendrino, boldness also leads to their ideal lifestyle.
"I buy properties not because I see them as an investment, but because I love the property. Property value or its long-term appraisal is secondary to the joy of actually enjoying and living in the property," says Quilendrino.
Apart from offering bare and customizable options, The Grove also offers fully furnished one-bedroom units and a den with hotel-like designs in classic color schemes.

To know more, visit The Grove by Rockwell's official website or Facebook page.
Source: https://www.entrepreneur.com.ph/Success-Stories/this-creative-quit-his-day-job-and-founded-his-own-advertising-agency-here-s-what-he-learned-adv-con